MPI / COMAS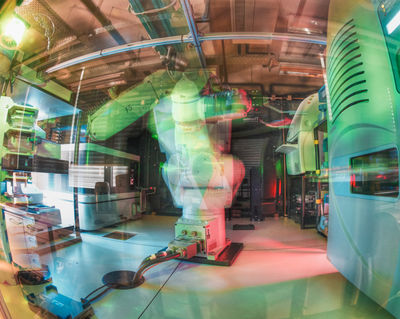 In the department of Chemical Biology at the Max Planck Institute of Molecular Physiology (MPI) Prof. Dr. Dr. h.c. Herbert Waldmann successfully develops new strategies for the synthesis of natural-product derived compounds as well as pseudo-natural products with the aim to discover new biologically active molecules. The second research focus is on the biological study of the mode of action of newly identified bioactive molecules with the ultimate goal of finding the cellular target of the compound.
To professionalize the screening activities of the department, the Compound Management and Screening Center (COMAS) has been established. COMAS operates a state-of-the-art infrastructure for the management of chemical compound libraries and biochemical and cellular high-throughput screening campaigns.
In the DDHD, COMAS will provide the equipment and know-how for the initial identification of bioactive compounds by high-throughput screening and will thus deliver many new starting points for potential drug candidates. In addition, the COMAS infrastructure will also be used for the biological characterization of hit and lead structures by automated microscopy and will thus provide important information in the hit follow-up process.